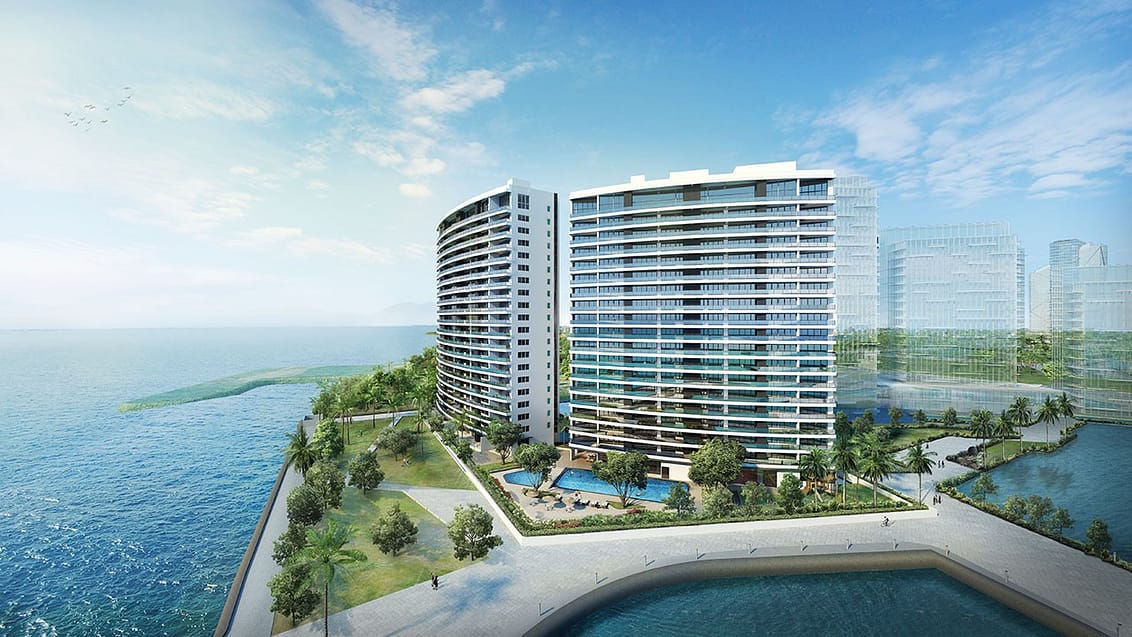 The Residences at Azuela Cove
The Residences at Azuela Cove is Ayala Land Premier's first residential development in Davao, and espouses the brand's dedication for delivering distinctive living experiences. Occupying the most prominent area within Azuela Cove, the two-tower development is situated right by the sea, providing its residents an incomparable waterside address.

Location
Azuela Cove will soon attract Davao City's ever-growing class of savvy, discerning urbanites — a new destination that promises the comforts and conveniences of city living along with the satisfaction and serenity that only a seaside address provides.
A 25-hectare development located at Km 7 Lanang, Azuela Cove is set to become Davao's prime waterside business and residential district encapsulating a life of fluidity and ease within a vibrant locality and a buoyant economy in the south of the country. It offers Davao's denizens the best in home, business, and lifestyle in Mindanao—all in one relaxing locale marked by wide, verdant open spaces and a spectacular view of the Davao Gulf.
​The Shops at Azuela Cove
St. Luke's Medical Center Davao
The Tent at Azuela Cove – 2,000 sqm. events place that can accomodate 2,000 people.
The Sports Hub at Azuela Cove which includes a 90m x 58m soccer field, a multipurpose Warehouse, and a basketball and volleyball court
The Esplanade
Amenities
Lobby & Residents Lounge
Fitness Center & Changing Rooms
Social Hall & Pantry
Board Room
Building Administration Office
Outdoor Play Area
Pool Deck

Unit Mix
SEAVIEW CORNER SUITE – 36 units / 2 bedrooms / 168 sqm. floor area / 13 sqm. balcony
​
SEAVIEW HORIZON SUITE – 36 units / 3 bedrooms / 171 sqm. floor area / 25 sqm. balcony
SEAVIEW VERANDA SUITE – 2 units / 3 bedrooms / 172 sqm. floor area 81 sqm. balcony
SEAVIEW GARDEN SUITE – 1 unit / 3 bedrooms / 171 sqm. floor area 30 sqm. balcony / 119 SQM. LAWN AREA
SEASCAPE VILLAS – 2 units / 4 bedrooms / 339 sqm. floor area 38 sqm. balcony